Professor Geraldine Mackenzie is Vice-Chancellor of the University of Southern Queensland. Prior to joining the University in September 2017 she was Deputy Vice-Chancellor (Research) at Southern Cross University.
Professor Mackenzie returns to USQ having been Foundation Head of the University's School of Law in 2007 and 2008, before she took up senior executive positions at Bond University: Pro Vice-Chancellor (Business and Community Engagement), Pro Vice-Chancellor (Research), and Executive Dean, Faculty of Law. Prior to joining USQ in 2007 she held various senior roles at QUT, and served on QUT Council for nine years. She has had a strong commitment throughout her career to widening participation in higher education, particularly in Australia's regional areas, flexible learning opportunities and encouraging a strong link between the University and business, government, industry and the community.
In addition to her extensive organisational leadership experience, Professor Mackenzie has a PhD in sentencing law from the University of New South Wales and many years' experience teaching in higher education. Her research interests are in law and public policy. A Barrister-at-Law and lawyer since 1985, she is a member of the Queensland Bar Association, American Bar Association and the International Bar Association.
Professor Mackenzie has held a number of senior positions at State and Federal level including Deputy Chair, Universities Australia DVC (Research) Committee; Co-Chair, Universities Australia Executive Women; Chair, NSW DVC (Research) Committee; Chair, RUN Research group; Chair, RUN Executive Women; Chair, Humanities and Creative Arts panel, Australian Research Council College of Experts; Chair, Queensland Selection Panel American/Australian Fulbright Commission, and was an executive member of the Council of Australian Law Deans.
Professor Mackenzie is a Fellow of the Australian Academy of Law, the Queensland Academy of Arts and Sciences, and the Australian Institute of Managers and Leaders. She is a graduate of the Australian Institute of Company Directors, and an experienced company director.

Prof. Geraldine Mackenzie
Board Chair
Lana joined the Board in 2018. Lana is a legal practitioner who has recently started her own law firm. Lana has been in the legal profession for approximately 10 years. Having studied at the Victoria University of Wellington in New Zealand, she obtained a double degree; a Bachelor of Laws and a Bachelor of Arts majoring in Political Science. Lana and her small family have lived in the Ipswich region for approximately seven years and have established strong community connections during that time. During her time on the Board, Lana has developed a passion for broadening her knowledge and experience in the area of governance.
Sue Scheinpflug is a board member of West Moreton Health. Sue has more than 20 years of experience as a CEO. Most recently Sue was CEO of Brisbane South Primary Health Network. Sue is currently the Chair of Brisbane Diamantina Health Partners, a community board member of the Parole Board Queensland and a board member of CPL – Choice, Passion, Life.
Sue holds qualifications in education and is a graduate of the Australian Institute of Company Directors. She has held numerous advisory and policy development roles at local, state and national government levels, and has won awards as a business and community leader, including the 2009 Queensland Telstra Businesswoman of the Year Award. Sue and her family have a long association with the West Moreton Community having first lived in Ipswich in 1982.

Sue Scheinpflug
Board Member (WMH Representative)
Greg Chemello has some 35 years' professional and management experience, generally in the property and development sectors. Greg has held senior professional, management and leadership roles with both property asset owners and advisory/consulting businesses and organisations within organisations undergoing significant change.
With a background of development manager/director roles with both private and public sector development projects, Greg has extensive business management experience and has demonstrated expertise in strategic planning, corporate governance, change management, commercial negotiation and stakeholder management and communication.
In August 2018, Greg was appointed by the Queensland Government as Interim Administrator of Ipswich City Council following dissolution of the Council by the Queensland Parliament. Greg was responsible for ensuring Ipswich City Council delivered accountable, effective, efficient and sustainable local governance in the best long term interests of Ipswich residents and ratepayers. This involved a significant program of reform and refocus of the council, towards leading local governance principles, policies and operations.
He is currently Chief Executive Officer of Moreton Bay Regional Council, the third largest local government in Australia. Greg is a Fellow of the Australian Institute of Company Directors (FAICD) and has been a Director of a range of companies over the past 28 years. Greg joined the Board in December 2019.

Greg Chemello
Board Member
Dr Margaret Cook is a history lecturer at the University of Sunshine Coast and holds Honorary Research Fellow positions at La Trobe University and University of Queensland. She has been a freelance historian for many years, working in the heritage, museum, government and private sectors and publishing on numerous topics, including "A Hard and Nobel Life", a history of nursing the Ipswich Hospital. She is an active member of the Ipswich community and was added to the Ipswich Heritage Hall of Fame in 2015.
Margaret served on the Queensland Heritage Council (1998-2006) including three years as Deputy Chair. She was also Councillor of the National Trust of Queensland (1997-2003), including terms as Vice President and Secretary, and an executive member of the Professional Historians Association at state and national level (1995-2003).
Margaret joined the Board in January 2020.

Dr. Margaret Cook
Board Member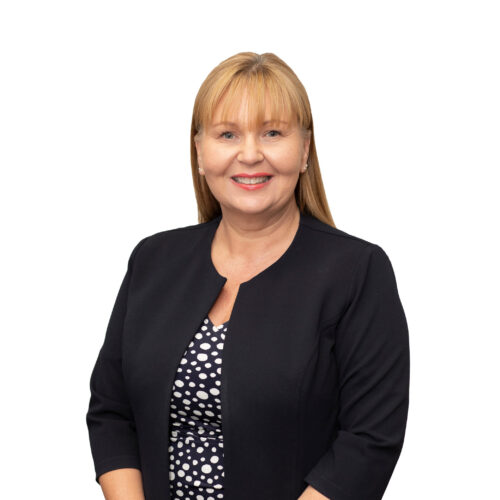 Kerrie is a highly respected and experienced executive with more than 15 years' in leadership of health care delivery and transformative change.
She holds a Doctorate of Philosophy in Community Health, Bachelor of Business, Post Graduate Diploma in Public Health, is a Graduate of the Australian Institute of Company Directors and holds an Adjunct Professorship at The University of Queensland. Kerrie is also a Board Director for Brisbane Diamantina Health Partners, a research collaborative.
Before joining West Moreton Health as Chief Executive, Kerrie led health services in New Zealand, remote Queensland and quaternary health services at Children's Health Queensland. She also has senior executive experience in purchasing health services ($11.5 billion), implementing large scale digital change (>$30 million), redeveloping hospital infrastructure ($>168 million) and leading organisational cultural improvement.
Her driving passion is to serve the community, ensuring health services meet community needs and expectations by taking a population health approach to health strategy.

Dr. Kerrie Freeman
Board Member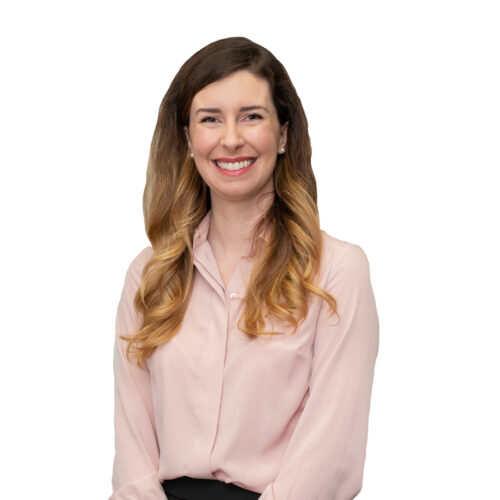 Laura is an Executive finance and governance leader with a passion for bringing commercial thinking to the not-for-profit sector. A graduate of the University of Technology, Sydney, Laura holds a Master of Business Administration and a Bachelor of Information Technology. During the completion of her MBA in 2016, Laura was nominated for the Zonta Prize for most outstanding female graduate within the degree
Laura is a CPA member and has had various roles within compliance, financial management and strategy development. Currently working as Commercial Director (CFO) and Company Secretary at Stuartholme School, Laura's accomplishments have included leading the development of new risk management framework, launching a fundraising strategy based on building community, and improving financial stability of the school through years of funding changes.
Over the past ten years, Laura has team leader, mentor and participant in the Can Too Program fundraising for the Cure Cancer Australia Foundation in both Sydney and Brisbane. An Ipswich local, Laura became a Board Member with the Ipswich Hospital Foundation in October 2020.

Laura Wedmaier
Board Member