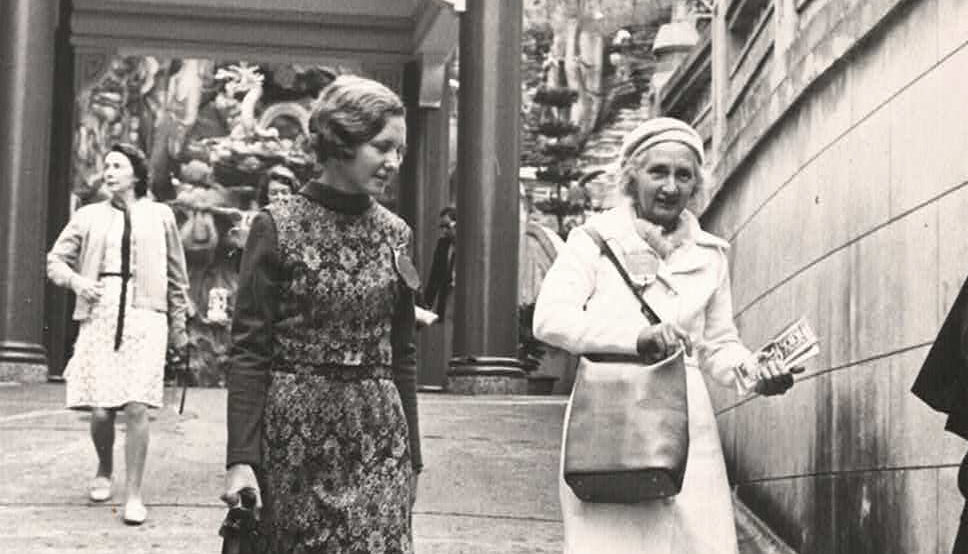 Regina Doig is a true inspiration.
We have partnered with her younger sister, Vicki to build a fund dedicated to supporting local research by local researchers for the benefit of the local community.
Who was Regina Doig?
"She was my big sister and a third generation born and bred Ipswichian," Vicki said.
"Regina attended Ipswich Kindergarten, Ipswich Central Girls School, University of Queensland, and the Queensland Conservatorium.
"Regina was a highly educated and an extremely qualified music and language secondary school teacher.
"She believed girls could achieve their dreams through education.
"Just before she was diagnosed with cancer, she was offered her dream job teaching at the Brisbane International Language School – she was happy.
"Regina was an accomplished pianist and taught the piano to Ipswich students. Some continued to the Conservatorium like she had done.  She would have been very proud of them.
"She was a talented ballet dancer.
"She loved travelling overseas. She was extremely fluent in both French and German – I enjoyed travelling with her.
When did she start to get sick?
"It was while she was teaching at St Aidan's Anglican Girls' School in Corinda she started having serious health problems.
"During the Spring holidays Regina visited our local doctor. The doctor noticed she had a rash on her hands and told her to have a blood test back in Ipswich – which she did.
"In late October she collapsed at home and was rushed to Ipswich Hospital.
We were told she had lymphoma cancer.
"Regina was rushed to the Royal Brisbane Hospital – the best Cancer Hospital at the time.
"On Melbourne Cup Day, Regina donated her living body to cancer research.
"I remember visiting her and she had all these doctors around her.
"She said they might discover something to help.
"She was lucky she had some amazing doctors who were kind and caring.
"This is why I want to start the Regina Doig Fund, to assist our local community.
"The only time I saw Regina cry was when the doctor told her she couldn't drive anymore because she had double vision.
Regina was so brave and positive all the time. 
"When I visited her in the Hospital, all the other patients were exactly the same.
"The last week in March she was in so much pain.
"Every morning I would go and say 'goodbye' before I went to Kindy.
"She said 'if I don't survive you must become involved with cancer research!'
"The next day she went to St Andrews where she died on 2 April 1987.
Regina never gave up hope. 
"This is why I have to follow through with her belief in Research.
"I was devastated when Regina died. I guess I never thought my sister would die of cancer.
"In 33 years, they have come so far in research. If she fell sick now, she may well have survived.
With the establishment of the Regina Doig Fund, I feel I am finally achieving Gina's dream.